Vacancy
Position Title: State Representative
Position Type: Part-time
No of Positions Available: Five (5)
Qualification: B.Sc. Physics or M.Sc. Physics (Preferred)
---
Responsibilities:
Coordinate our activities in the respective states
Help fund raising in the region to support our regional activities
Visit different schools/colleges and community centers for our activities
Conduct state level activities with the guidance of central office
Encouage youths of the state to science and technological activities via astronomy and space science
Coordinate with existing media house at the states for better dissimination of the information of our programs to the public, etc
---
Benefits:
Opportunity to be  part of our dynamic team in Nepal
Opportunity to develop leadership skills for better career in science
Opportunity to attend different training/workshop and seminars in Nepal and abroad
Opportunity to get different scholarships in Nepal and abroad
Opportunity to get nominated for different awards in Nepal and abaord, etc
---
How to apply?
Interested candidates are requested to send their latest CV with photo along with one page motivation letter to contact@nepalastronomicalsociety.org with Subject: Application for State Representative (no telephone queries will be entertained) [Please mention the State No. You are applying for the post in email]
Shortlisted candidated will be contacted via telephone for the interview
Are you not sure which state you are eligible to apply?
On September 2015, Nepal welcomed its few constitution to for its federal democratic structure. Click here to read Constitution of Nepal (2015).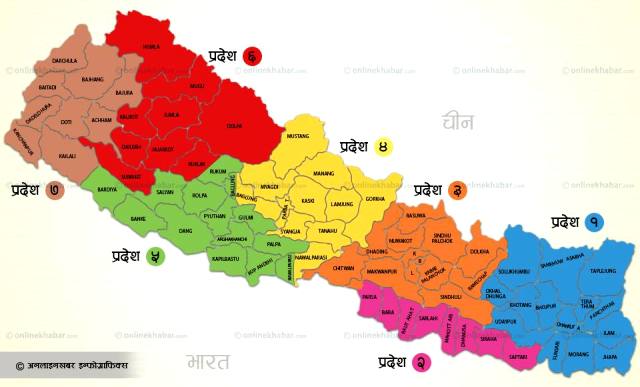 For more information and all the latest updates on states and its boundaries, please visit:www.parliament.gov.np
You can read more about the development of Nepal from a only Hindu Kingdom to secular country and federal states, you can read the article by Wendy Zeldin on Library of Congress page. Click here to read the article. To watch the video of the historic moment of welcoming new constitution by Honorable Dr. Ram Baran Yadav, President of Nepal, click here.