Events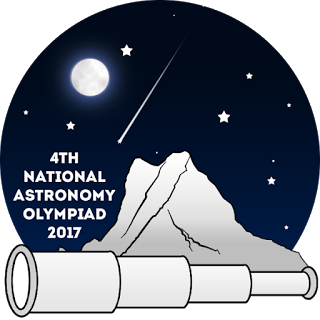 Astronomy Olympiad
25 MAR / 2017
Organized by : Nepal Astronomical Society (NASO)
Mission Statement:
Description
Nepal Astronomical Society (NASO) is pleased to announce application open for the 4th National Astronomy Olympiad 2017 (NAO2017) today! For more info: http://bit.ly/2mg5Ptl After several request from students, we have extended the application deadline till March 22, 2017.
Please note that new selection (entrance) exam is scheduled on Saturday, March 25, 2017 during during 12:00 PM- 2:00PM Students who are currently studying upto grade XII or recently graduated but has not joined any university program is eligible to apply. S/he must be less than 20 years on 30th June, 2017!
——————————–Notice——————————————-
Students are requested to be at the following places for the first selection exam on at 11:30 AM on March 25, 2017. Please note that the selection exam will be held during 12:00 PM- 2:00 PM.
For students in Biratnagar and around:
Ved Vyas Academy, Itahari -10, Biratnagar line, Sunsari
Tel: 9842369861 or 025- 587881
For students in Chitwan and around:
Birendra Multiple Campus, Bharatpur, Chitwan
Tel: 9855061782
For students in Kathmandu and around:
Ankur Vidyashram, Bijay Chowk, Prayag Marg, Bimsengola, Kathmandu
Tel: 01-4110344 or 9818287922
For students in Pokhara and around:
New Galaxy Higher Secondary School, Nadipur, Pokhara
Tel: 061-520210 or 9846142632
For students in Butwal and around:
Tilottama Campus, Yogikuti, Shankarnagar-2, Butwal
Tel: 071-438559 or 9802670421/9857038851Noti
——————————————————————————